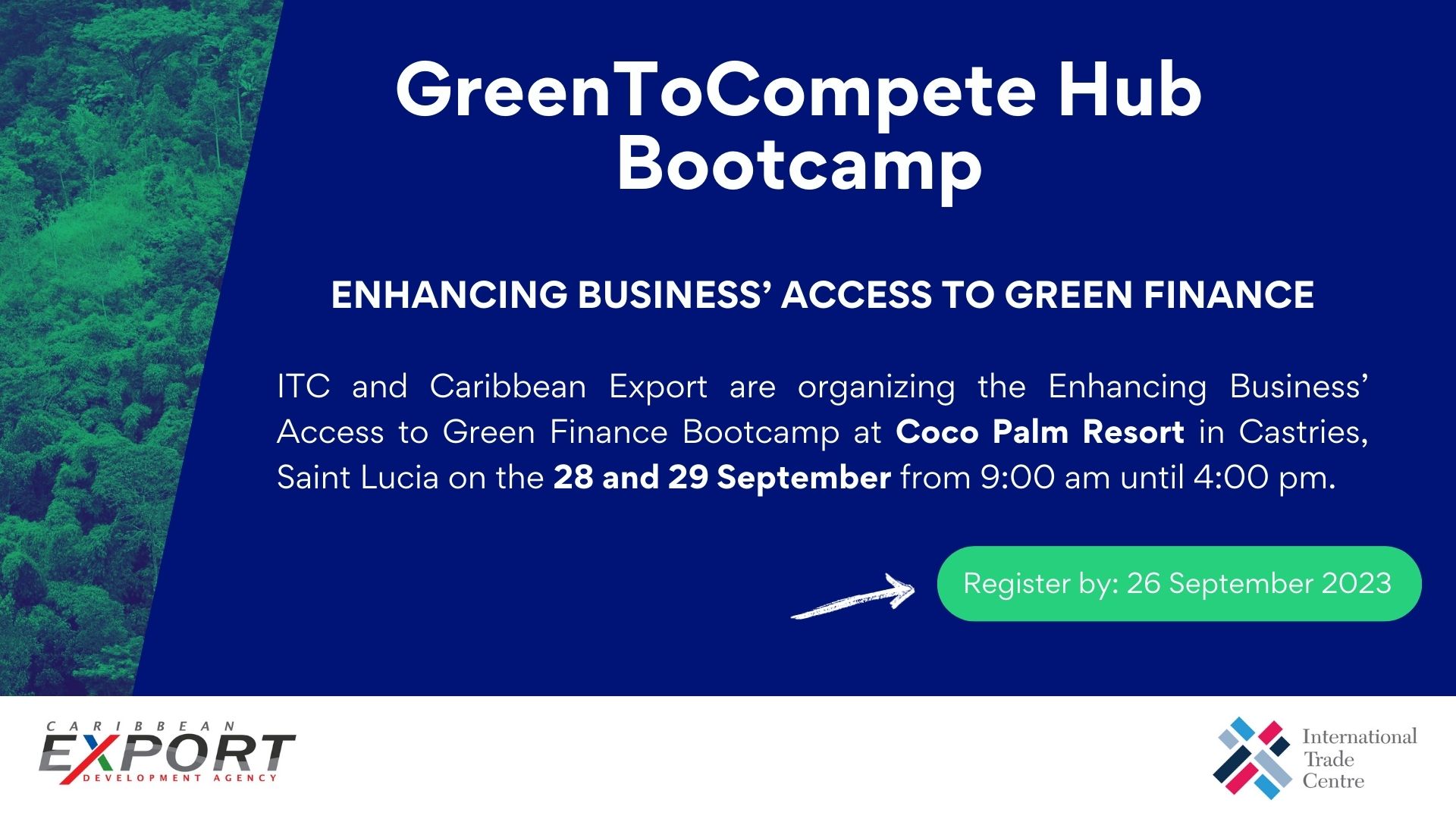 Are you an MSME based in Saint Lucia? Do you want to explore green finance opportunities and mechanisms for your business?
Join our upcoming bootcamp, "Enhancing Business' Access to Green Finance," on 28-29 September 2023 at Coco Palm Resort in Castries, Saint Lucia.
This boot camp is specifically designed to equip MSMEs in Saint Lucia with critical success factors to access available funds. You will learn about various relevant concepts to help improve your overall business readiness, including how to access varying forms of finance, such as debt and equity.
This opportunity is open for MSMEs in Saint Lucia (e.g., financial management staff, decision-makers).
By attending this bootcamp, you will benefit from interacting with local financial institutions, who will provide you with insight on the requirements to access their full range of relevant financial services to support the execution of green projects.